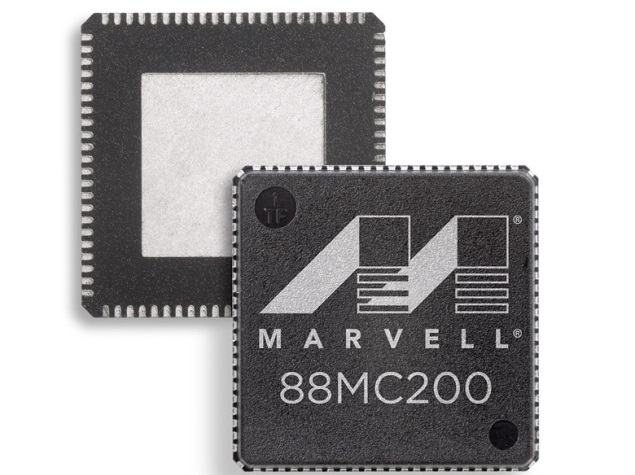 A federal appeals court reduced a judgement against chipmaker Marvell Technology by more than $1.25 billion (roughly Rs. 7,976 crores), but still says the company owes Carnegie Mellon University $278 million (roughly Rs. 1,773 crores) for patent infringement.Judge Richard Taranto of the Court of Appeals for the Federal Circuit reversed a decision that awarded Carnegie Mellon $1.54 billion (roughly 9,826 crores). However Taranto agreed that Marvell infringed on patents held by Carnegie Mellon.
A previous decision awarded Carnegie Mellon a royalty payment of 50 cents for each chip Marvell sells. Taranto rejected most of Marvell's challenges to that ruling, saying Marvell owes royalties on chips that were imported into the US even though they were made in other countries and were sold to customers outside the US. But he said a new trial is needed to decide whether Marvell owes royalties on chips that were never brought into the US.
(Also see:  Chipmaker Marvell told to pay $1.5 billion in patent case)
The law firm K&L Gates, which is representing Carnegie Mellon, says it's pleased the court upheld the university's patents, upheld the jury's calculation based on domestic sales, and rejected most of Marvell's defences.
K&L Gates and Marvell Technology Group Ltd. each said they are reviewing the decision to determine their next steps.
Carnegie Mellon says Marvell infringed on 1998 patents covering technology in chips made for computer hard drives. The patents came from the work of Professor Jose Moura and Alek Kavcic, then a Carnegie Mellon student. Marvell said it used its own technology to develop the chips and said it does not believe the patents are valid.
A federal jury ruled in December 2012 that Marvell willfully violated patents belonging to Carnegie Mellon, and awarded the university $1.17 billion (roughly Rs. 7,466 crores). A US district court raised that amount to $1.54 billion (roughly Rs. 9,827 crores) in April 2014.